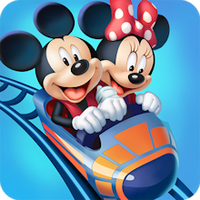 Welcome to the Wiki!
Welcome to the Disney Magic Kingdoms Wiki, the number one spot for everything related to Disney Magic Kingdoms by Gameloft.
Why was this wiki formed?
This wiki was created for all players, new and existing, as a source of information to help you progress through the game, help with events and upcoming updates.
Can I help build the wiki?
You want to help build this wiki? Go ahead! We need all the help we can get. The wiki is in need of various images for galleries. We'll be needing screenshots of quests, events, characters, which will each belong on their respective pages. If you've got a premium character or building, send us a screenshot of them, and we'll edit it to fit format. Make sure that, if it's a building, that nothing is obstructing it, and that the building is a big as you can possibly make it without cutting it off the screen.
Screenshots can be emailed to dmkwiki@gmail.com
Sources of information
Information for this wiki is gathered from many different sources (websites, forums, blogs, etc), outside of our own games. We would like to take the time to acknowledge those sources with a massive thank you!